The Wizard Bundle (Check Wand Availability)
Description
With The Wizard Bundle you really are a wizard! With this bundle it equals out to buying 4 of our wands and getting the last for free!
Included in this bundle you get
. Harry Potter
. Voldemort (Sold Out!)
.The Elder Wand (Sold Out!)
.Harmione
.Ron
Only logged in customers who have purchased this product may leave a review.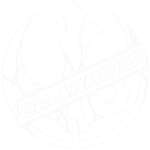 Chilliwack's Premier Toy Store & Collectibles Shop